What to Expect From Botox®
Here at Aesthetic Lane, our aim is to keep you fully informed on all procedures you may be interested in. We are staffed with proficient injection specialists who are available to perform Botox® treatments with precision and accuracy. To help answer any questions you may have about Botox®, and to help you feel at ease, this article serves to inform those interested on what they can expect before, during, and after Botox® procedures.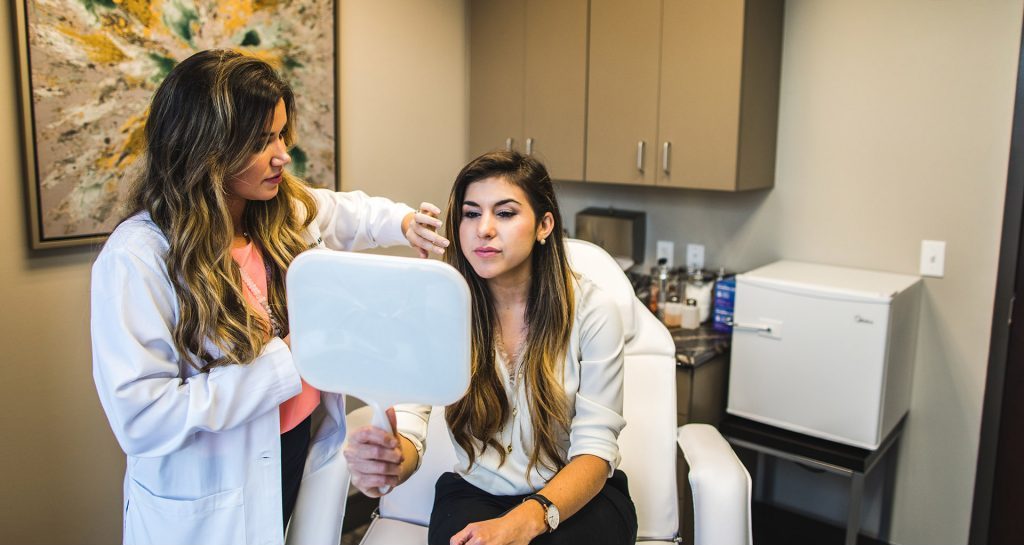 Schedule a Free Consultation Today!
Before The Procedure
Consulting with your specialist about what kind of results you are looking for with Botox is the first step. Your skin will be examined and you'll be able to address any questions and concerns you have about the process. Once you developed a plan together, the treatment can begin. Botox is injected with a needle, so some discomfort can occur depending on the place injection and the thickness of skin. However, many people handle the slight discomfort without issue. Numbing the skin is another option. Specialists at Aesthetic Lane may use ice, a topical or cream anesthesia, or a method of massage through vibrations to aid in reducing the sensations of the area.
>>You May Also Like:
Top Reasons To Try Botox
During The Procedure
During a Botox procedure, your specialist will inject trace amounts of botulinum toxin, the bacterium Botox is derived from, through a slim needle into the skin or muscles area desired. Botulinum is a natural substance found in nature and some animals such as fish and mammals. This substance works by paralyzing (relaxing) the nerve cells trying to reach muscles. In some cases, Botox is used this way to prevent abnormal contractions in muscles. Several factors can play into how many injections are needed for treatment and how often one might require follow up procedures, but in general it will mostly depend upon the severity and extent of the area receiving treatment. Botox works quickly, and it should only take 2-10 days for its full effect to take hold.
After The Procedure
One of the benefits of Botox is that this minimally invasive procedure typically requires little to no downtime. Most people can expect to return to the normalcy of their daily routine immediately following the procedure. While any discomfort should be quick to diminish, it is important to be aware and follow the few rules your specialist will inform you of. Those who have just received Botox are advised to keep their heads up for 4 hours after the procedure, and to not rub or put pressure on the injected area. Doing so can cause the injection to migrate elsewhere other then the injected site. We also ask that you avoid exercising and steamy environments for 6 hours
Botox is most notably known for its effect on decreasing the look of fine lines and wrinkles, but it also serves as a powerful tool in treating other medical discomforts such as an overactive bladder, Strabismus or crossed eyes, and facial spasms. The list of Botox uses is quite long, and there are always ongoing scientific studies leading to new uses for it as well. This treatment is ideal for both men and women, but pregnant or nursing women, and those who have had an allergic reaction to Orlando Botox or any of its ingredients should not use this treatment. Scheduling a consultation with your specialist takes little effort, and it can be the first step in achieving the results you've always wanted.