Welcome To
Aesthetic Lane
Welcome To
Aesthetic Lane
Renew. Refresh. Rejuvenate.
Welcome To Aesthetic Lane
Orlando's #1 Provider for Quality Injectable Aesthetics.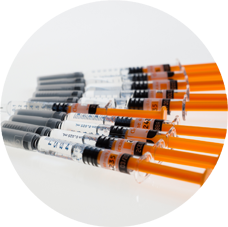 BOTOX TREATMENTS & WRINKLE RELAXERS
Cosmetic wrinkle relaxers are a wonderful solution for fighting the signs of aging like frown lines, smile lines, facial wrinkles, neck bands, forehead wrinkles, crow's feet and more. We offer a variety of skincare wrinkle relaxers, including Botox and Dysport.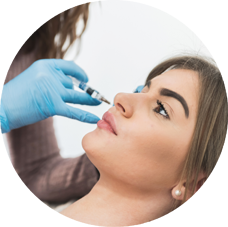 DERMAL FILLERS
Dermal fillers are a safe and effective method for slowing down the aging process and creating a refreshed and more youthful appearance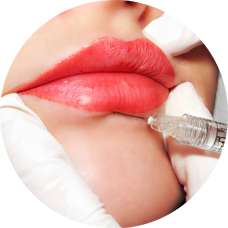 LIP INJECTIONS
Our lip injections will give you the natural looking, full and defined lips you've always wanted.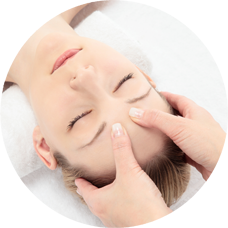 SKIN REJUVENATION
Our skin rejuvenation services including Kybella ™, Peels ™, and Microneedling ™ will bring new life to your skin care.
Botox Expert Injectors
Botox, or botulinum toxin, is a common and popular cosmetic treatment that has been used for decades to reduce the appearance of wrinkles and fine lines. Relaxing the underlying facial muscles in the injection site, Botox injections help to reduce movement and contractions in the targeted muscles that cause wrinkles. Most people are surprised to know that besides just cosmetic purposes, Botox also has therapeutic benefits and can be used to treat medical conditions such as muscle spasms, overactive bladder, and excessive sweating.
Here at Aesthetic Lane, our aim is to help our patients in the Orlando area achieve a more youthful and refreshed glow with Botox injections, leading to increased confidence and improved self-esteem. With our highly trained and board certified Botox injection experts, we will help you achieve your aesthetic goals without the need for invasive surgical procedures by plastic surgeons.
Why Choose Aesthetic Lane For Your Cosmetic Treatment?
Botox injections must be administered by board certified medical professionals. When you choose Aesthetic Lane's expert injectors in Orlando FL, you will know that you are in good hands. Our expert injectors will evaluate your unique facial anatomy to create a customized Botox treatment that will suit you best and we will help you achieve the best subtle and natural results without any exaggerated or unnatural facial expressions. With years of Botox cosmetic experience here in Orlando FL, you can entrust your Botox treatments to us.
How Does Botox Work?
Essentially, Botox is a cosmetic procedure that blocks signals sent from the nerves to the muscles. When injected into the targeted facial muscles with a tiny needle, Botox injections reduce muscle contractions and the formation of wrinkles, forehead lines or frown lines. After all, lines and wrinkles are created by repetitive muscle movements, such as frowning, causing the skin to crease. With Orlando Botox treatments, you will see a reduction in visible signs of aging such as lines and dynamic wrinkles while enjoying a more youthful appearance.
When it comes to Botox injections, many people worry about looking unnatural or even 'frozen'. It is true that Botox injections can look unnatural if too much is used or if it is administered incorrectly. However, with the right Botox cosmetic experts, you can achieve smoother skin while still having normal facial expressions. We believe that you don't need excessive Botox injections for them to be effective and that it is crucial to create a customized treatment plan for every individual.
Overall, Botox therapy allows the targeted muscle to relax, reducing muscle movements and treatments can usually last for a few months. To achieve your desired results with Botox cosmetic treatment, though, it is recommended that Botox cosmetic patients come back for regular treatments. This does not tend to hinder patients as Botox is a non-invasive treatment and most patients can resume their normal activities right after their Botox treatment.
Our Orlando FL Medical Spa Services Gallery

Your Health And Safety Is Our Highest Priority
Revision Skincare
Shop Revision Skincare 24/7 and have the complete Revision Skincare® line shipped right to your door
SkinMedica
Fresh-faced, glowing and ready for spring
Meet our fabulous team of medical providers
For any queries and information, you can contact us
Find Us
Aesthetic Lane
470 W New England Ave,
Suite 100,
Winter Park, FL 32789
Jillian F.
New place with awesome customer service! The office is beautiful and clean. They made my experience there wonderful and pleasant. I can't wait to go back! I highly recommend this new gem that's come to Orlando!!
Holly D.
Brittany was my go to gal for Botox, filler and peels when she lived in LA. When she told me she would be moving back to Orlando I panicked! Luckily she opened her own practice and I can't recommend her enough!! She is fantastic at comforting her patients (this I know first hand as I was a nervous nelly the first time I tried Botox). She was also very informative regarding the process and pain level. Brittany is the best! Also- Nathalie is fantastic! She is so helpful with scheduling and is such a friendly face to see when you are checking in/out.
Leslie F.
When I met Brittany, I knew I was in good hands. She's as beautiful (and natural-looking) as she is super knowledgeable. She also has an amazing bedside manner (which is still super important even w/ injections!) She used Juvederm Voluma in my cheeks to give me the perfect contour and lift I was looking for. She also used Restylane for my under eyes. She was so gentle I hardly felt a thing and didn't pressure me to do any extra treatments. She was so honest and caring and also very meticulous with the injections.Your content goes here. Edit or remove this text inline or in the module Content settings. You can also style every aspect of this content in the module Design settings and even apply custom CSS to this text in the module Advanced settings.
Jackie R.
Brittany is AMAZING! She was my NP in LA and now she has moved to Orlando and I couldn't be happier. I was super nervous to try Botox as I didn't want it to be obvious-looking. She made me feel comfortable and ensured me that I would love it. She did my forehead and frown lines in between my eyebrows- it looks and feels awesome (still had movement). No more lines!!! I will definitely be back to see her again.
Emily P.
I cannot say enough great things about my experience with Brittany at Aestheic Lane. Not only is she a professional, she was so patient to address all of my concerns, and her office and staff are amazing! She has treated my crow's feet and now I have so much more confidence when I see pictures of myself. Also, she gave me the BEST VI peel before my wedding, which had me glowing in all of my pictures! I am currently pregnant, but cannot wait for a little post-pregnancy pick-me-up with Brittany, keeping me young, fresh (and natural!) looking.
Mark B.
Brittany was very patient with me and answered all of my questions very thoroughly. Super friendly staff and I am very happy with the results. Definitely will be returning in the future.
Brittni T.
I came here to get my lips done recently and I am so happpppy with the results . Other offices didn't understand what I wanted and kept giving me products I didn't want ! Brittany understood my needs and gave me exactly what I wanted !! The staff is amazing , this office is beautiful , I am telling all my friends & I can't wait to go back !!! Thank you guys so much !!!!!
Schedule a Free Consultation
Would you like to schedule a FREE CONSULTATION? Then please email us at info@aestheticlane.com or use the contact form on this page.
PERSONALIZED• TREATMENTS• EXPERT CARE•
For Queries And Information Call Us