What is the best, easiest, fastest thing you can do to make your skin look better?? PEEL, PEEL, PEEL!!!!
I try to educated all of my patients that peeling your skin is the best thing you can do. Peels help with acne, fine lines, texture and tone of your skin. Peels work by using different acids to shed the skin get rid of all those old dark skin cells and regenerate new younger brighter skin cells.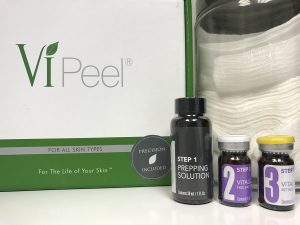 Two of peelsmy favorite peels are the ViPeel and the SkinMedica Vitalize peel. Both have similar application process as well as down time.My advice…Get your peel on Wednesday or Thursday that way you can recover over the weekend, and be bright and new by Monday morning.
Once you have had your peel treat you skin like a baby, moisturize it day and night, and ALWAYS wear your sunscreen. Your face should feel better with your sunscreen then with out it!
About two weeks after your peel I recommend starting on a Retin A, or Retinol cream 2-3 days a week to help with maintenance. This will ensure that you skin stays bight, smooth and blemish free.
Aesthetic Lane offers a variety of peels to help you achieve your individual goal. Aesthetic Lane offers free consultations and we look forward to meeting you.
Schedule a Free Consultation Today!
Ask about our new patient specials